Having catered many marriages, we have the experience to take care of all the minute details to make the occasion a simple yet memorable and grand affair.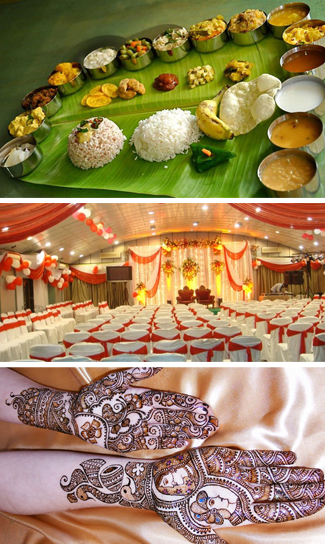 Bhima Marriage Catering

Own Wedding Hall
Wedding Cards
Leaf Service
Wedding Groceries
Sound Systems on Hire
Pooja Items
Tents & Samiyaana
Paan Supply
Photography
Music Arrangments
Mehendi Artists
Matrimonial Bureaus
Mandapam Decerator
Jewellery on Hire
Florists

This is a typical segment in the Catering industry; you order the food and we provide it at your doorstep. The smaller house-hold functions can be catered with this kind of setup. You order for 150 or more numbers and you get your food delivered at your doorstep at your requested hour. This has proved very economic and handy for all kinds of occasions.